About the Project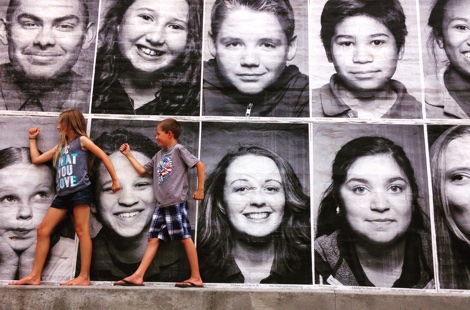 In the face of the Administration's decision to rescind DACA, Emerson Collective is participating in the Inside Out/ Dreamers project to provide communities and local leaders a unique platform to amplify their voices.
Beyond any political debate about dreamers, these portraits remind us that behind the policies are real human stories that are deeply rooted in the story of this country. Inside Out/ Dreamers aims to represent the diversity and unity of people that can call America home. It is a nationwide participatory art initiative aimed at creating a portrait of America that includes immigrants and the descendants of immigrants alike.
The project takes part in Inside Out, a global participatory art project initiated by the award-winning artist JR to pay tribute to the power and dignity of individuals by displaying their portraits in public spaces around the world. People share their untold stories and transform messages of personal identity into works of public art.