About the Project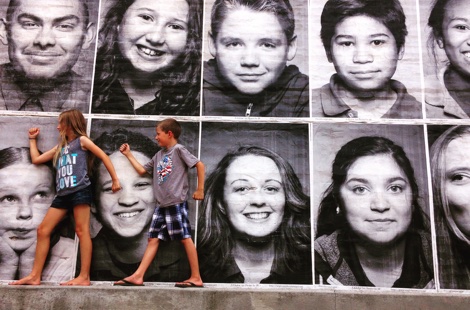 The Inside Out/Vote Project aims to reimagine civic engagement by unleashing the voice of America's youth through art.
Ahead of the 2018 midterms, Inside Out/Vote will travel across the country taking individual portraits of people to achieve one goal: uncover the power of their vote. From California to Florida and Texas to Arizona, Inside Out/Vote will awaken a sense of empowerment and provide voter registration groups a unique platform to register, energize and empower voters in communities throughout the U.S.
The project takes part in Inside Out, a global participatory art project initiated by the award-winning artist JR to pay tribute to the power and dignity of individuals by displaying their portraits in public spaces around the world. People share their untold stories and transform messages of personal identity into works of public art.